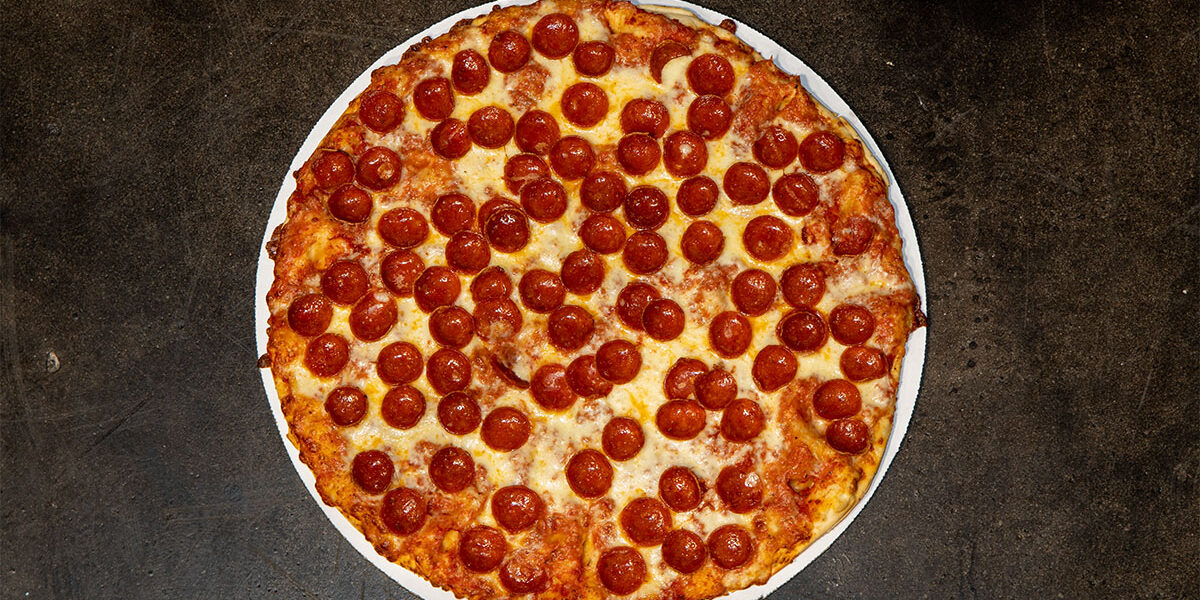 The story of Crust Brothers began nearly sixty years ago. Eddie was born in 1961 and Mark in 1971 to Edward and Patricia Miller of Columbus, Ohio. Their father attended Ohio State University Law School while their mother worked two jobs to support the family. The Miller boys owe their strong family roots to the cities of Shadyside and Steubenville, Ohio, where family reunions and get-togethers were regular events. It was on those occasions where Eddie and Mark began their quest for knowledge of great food and learned the true value of family and friends.
Ed senior, Eddie and Mark's dad, was the first Miller to take a leap into the restaurant industry. He, his partner, and Jimmy Dean developed a breakfast concept named Jimmy Dean's. Jimmy Dean's grew to 4 stores and were eventually purchased by Bob Evans.
Eddie, at age 15 rode his bike or hitchhiked to work at Muirfield Village Golf Club. He caddied for the likes of Jack Nicklaus, Tom Weiskopf, Howard Twitty, BJ Thomas, and R. David Thomas. Prior and/or during his 7 year stint with Muirfield Golf Club, Eddie caddied at Brookside Country Club, washed dishes at Linworth Train Restaurant, and delivered pizza for Domino's Pizza. Later, while attending OSU Eddie acquired a bartending job at The Colorado Cattle Company.
In the fall of 1990 Eddie would take over The Bexley's Monk. He and his 2 partners turned the Monk into arguably one of the best restaurant in the city. They would go on to open a second restaurant in Arlington, Ohio called Bistro Roti. Following the Monk and Roti, Eddie worked for BDI as the general manager of Bravo Crossword's and eventually transitioned to Lindey's in German Village. After 7 years with BDI and Lindey's, Eddie moved to Phoenix where he began working with Fox Restaurant Concepts at both Olive and Ivy, and Modern Steak. Ed and his family then moved to Naples Florida where Ed helped with the development of The Crust Pizza. Two Crust pizzerias were opened and took the town by storm.
In the summer of '87, Mark would start his own small business, Cardinal Sealers. Mark and Eddie joined forces. They worked mostly on residential property and when it was time for Mark to go back to college Eddie finished off the rest of their contracts to close out the summer. Worthington, Ohio was the lucky city to see the first partnership of the Miller Boys!
By 1989 Mark was attending Arizona State. He started a job at Houston's in Phoenix. There his knowledge about hospitality grew. As Mark was completing his degree at ASU, he started a new job with P.F. Chang's China Bistro. Once graduated, he left Phoenix to enjoy a few years in Telluride, CO where he worked at local bars and restaurants like Eagles and Garfinkel's. During off-season, Mark would go home to Columbus, where he bussed and served for Eddie at the Bexley's Monk. Their bond of brotherhood grew even stronger as they worked together. Mark returned to Phoenix in '97 to resume his career with P.F. Chang's and went on to spend 20 years with the company. Fox Restaurant Concepts and True Food Kitchen is where Mark spent his next 6 years.
In the fall of 2017, Ed and his family relocated to Scottsdale to be near family.  Soon after, Eddie and Mark began the development of Crust Brother's. With a combined 70+ years in restaurant and hospitality experience the Miller Boys are confident you will enjoy their dream as much as they will enjoy making you apart it.
Hope to see you soon.